Security and Monitoring


Security cameras featuring next generation IP camera management system.
Advanced recording capabilities and powerful analytics put all the controls in your hands.
Motion sensors built for security, occupancy detection, resource scheduling, and other smart building and cyberstructure applications.
Automation and Control
Temperature sensors designed for HVAC monitoring, climate data acquistion, and other smart home and cyberstructure applications.
Current sensors built for alternating current monitoring of motors, lighting equipment, industrial hardware and other AC electrical loads.
Power strips featuring remote access, independent switchable AC ports, and automated and monitoring of electrical hardware.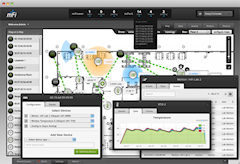 Industrial Wireless Products


Wireless indoor and outdoor products featuring Plug n Play capabilities.
Powerful and versatile tools built to extend your wireless network.
Industrial level products designed to turn your home into a secure cyberstructure fortress.
Management and Consulting
On-site consultations and planning to assist you in turning your home into a secure wireless smart home.
Knowledgeable techs that can provide you with the information you need to securely monitor your home or business.
PC Repair and Website Hosting
Cystruct offers a number of hosting solutions for online applications.
We offer competitive pricing for PC repair and virus removal. Pick up and drop off service as well as on-site support available.